Engagement Excitment.. Crafting With The Mister.. and Advent Pre-Order!
Posted on
Hello!
I have lots and lots to pack into this blog post - so it may be a long one today. It feels like its been a while since i wrote one of these posts. I really am going to try and update more often. I am having a "work from bed" day so thought this would be perfect timing to get a new post done!

Engagement Excitment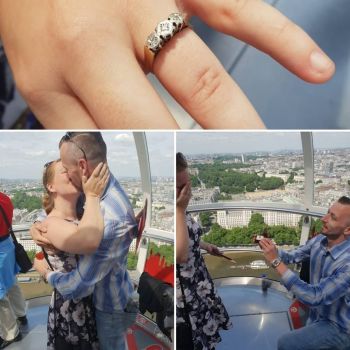 Just realised i haven't officially announced this on my page, but i have exciting news! Back in June me and my *now Fiance* went to London. A planned trip to see Ed Sheeran and do lots and lots of sight seeing. To my surprise when we reached the top of the london eye Craig got down on one knee and asked me to be his Wife. Of course i said yes! We are now planning our Engagement Party - with lots of wedding planning to follow. A complete surprise, unexpected and with my Nans ring. Perfect Engagement!
Crafting With The Mister
Given that i've always been into crafts and have been running my business for a good few years now it was only going to be a matter of time untill Craig gets into it too. He has invested in some new equipment and started personalising alsort of items. Last month he created his business: Shops Of Bits N Bobs. He started off personalising Metal Straws - With names, quotes & even business details! Perfect for your children, gifts, hen partys, wedding favours, business promo and more! Lots more products, designs and ideas to come!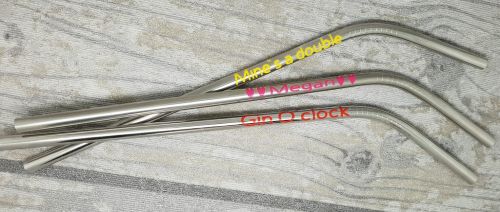 Advent Calendar Pre-Order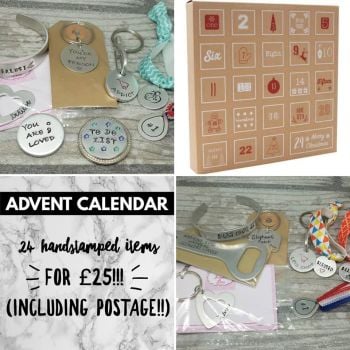 How do you fancy the idea of 24 items for £25 including postage? Thats less than £1.00 an item (after postage costs)!! Well thats just what you can get this year! 24 days on the run up to christmas will give you 24 suprises to open! Each door containing an item from The Trinket Box stock. Could contain: keyrings, bracelets, necklaces, token, charms and more! Every day a mystery! Now available for pre-order with a limited amount available! Get yours HERE
That is it from me for today! Hopefully not too long untill the next post!
Love & Hugs
Sarah x