An introduction to Me ! - Welcome to my blog!
Posted on
Hello to all readers!
Welcome to my blog. After all these years of being in business I finally decided it was time to start a blog. It's something that's been on my mind for a while now, and I've got lists full of ideas on what to write about, but I've never known how to start it!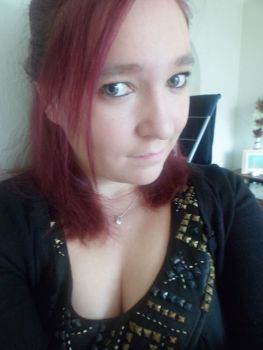 So, this is post number 1. An introduction to me.
In case you don't know me, the owner behind The Trinket Box. I'm Sarah, 27 years old and from Gloucester (UK). I started getting into crafts when I started a job at my local Hobbycraft – aged 17. I bounced from craft to craft and finally fell in love with jewellery making. Starting with beaded items and then when I realised my items didn't stand out enough I moved on to Metal Stamping. I can now say I am a Metal Stamping Addict! After many years of stamping I am still excited when a new font set or new designs get released and I turn into a child at Christmas.

People often ask me where I get my ideas from. Most of them come from my customers! My customers inspire me every day, each new message gives me new ideas. My VIP group and Tester Group are always open to listening to my new ideas and always happy to share their opinions.

I'm going to finish with a big welcome to the blog! Coming soon: gift guides, small business recommendations, customer photos & more!!

Sarah x